Without Wasting $10,000s on Exposure, Recruiting Services or Other Places That Don't Deliver Results
The Recruiting Process is Broken...
Anyone who has been through it will tell you the same thing - it's an awful and confusing process.
Everyone you will ask has different advice that ranges from decent… to may have worked 20 years ago… to completely wrong and might sabotage your chances. We also see the problems of:
Get Recruited >
We saw the confusion, broken dreams and wasted money, and decided to do something about it
The Recruiting Vault is a no-BS, online program that gives parents and young athletes in any sport an insider look at what really matters in college sports recruiting, and how to leverage social media the right way, so they get recruited today with the best scholarship and college experience possible...
What's Included To
Get You To The Next Level:
Learn Everything You Need to Know in 10hrs
1) Recruited Accelerator
The "insider information" about recruiting, how to do it, what matters and what to avoid with college coaches.
This will get you from 0-to-60 ASAP, and is the same information I give in almost 8 hours of 1-on-1 coaching ($2,000 value).
Broken down into 7 modules, with 5-7 lessons in each section. Each lesson includes a 8-25 minute video, MP3 file, and cheatsheet / slides.
Explore the Videos in Each Module:
Module 1 | Understanding the Game
Module 2 | How College Coaches Actually Find Players
Module 3 | Getting Proactive
Module 4 | Getting Proactive
Module 5 | The Recruiting Process
Module 6 | Closing the Deal
Module 7 | Common Mistakes & Pitfalls
Learn Everything You Need to Know in 10hrs
2) Coach Interview Vault
Our collection of 15-30min exclusive interviews with coaches from every level of college (D1, D2, D3, NAIA), and just about every sport.
Sortable by sport and division. Each interview goes in-depth about:
How they look at recruiting
What they like in recruits
What they don't like in recruits
#1 Piece of advice to potential recruits
Answers About Specifics and Situations
3) "Situational" FAQ Videos
A huge bank of 2-5min videos that answer just about every question regarding specific situations, sortable by sport, topic and age level. Topics include:
What if my kid isn't getting enough play time and exposure on their travel ball team?

How do I deal with a bad coach?

How do I avoid burn out?

How do I deal with aggressive / negative parents on my team?

When should I start the recruiting process?

Should I commit early with a college?

Should I use a recruiting service?

How do I standout at a showcase event?
And dozens more...
Connect with Others & Get Your Questions Answered
4) Weekly FAQ Calls + Private Facebook Community
Private Facebook Group
A private community of like-minded sports parents and coaches, who want to support, answer questions and help others through the recruitment process.
Weekly FAQ Calls
Want to ask Coach Lisle or other special guests (D1 coaches, top athletes, etc) specific questions or for advice? We do a weekly, hour-long Q&A call that you can get direct access.
All calls are recorded, transcribed and searchable in the members area.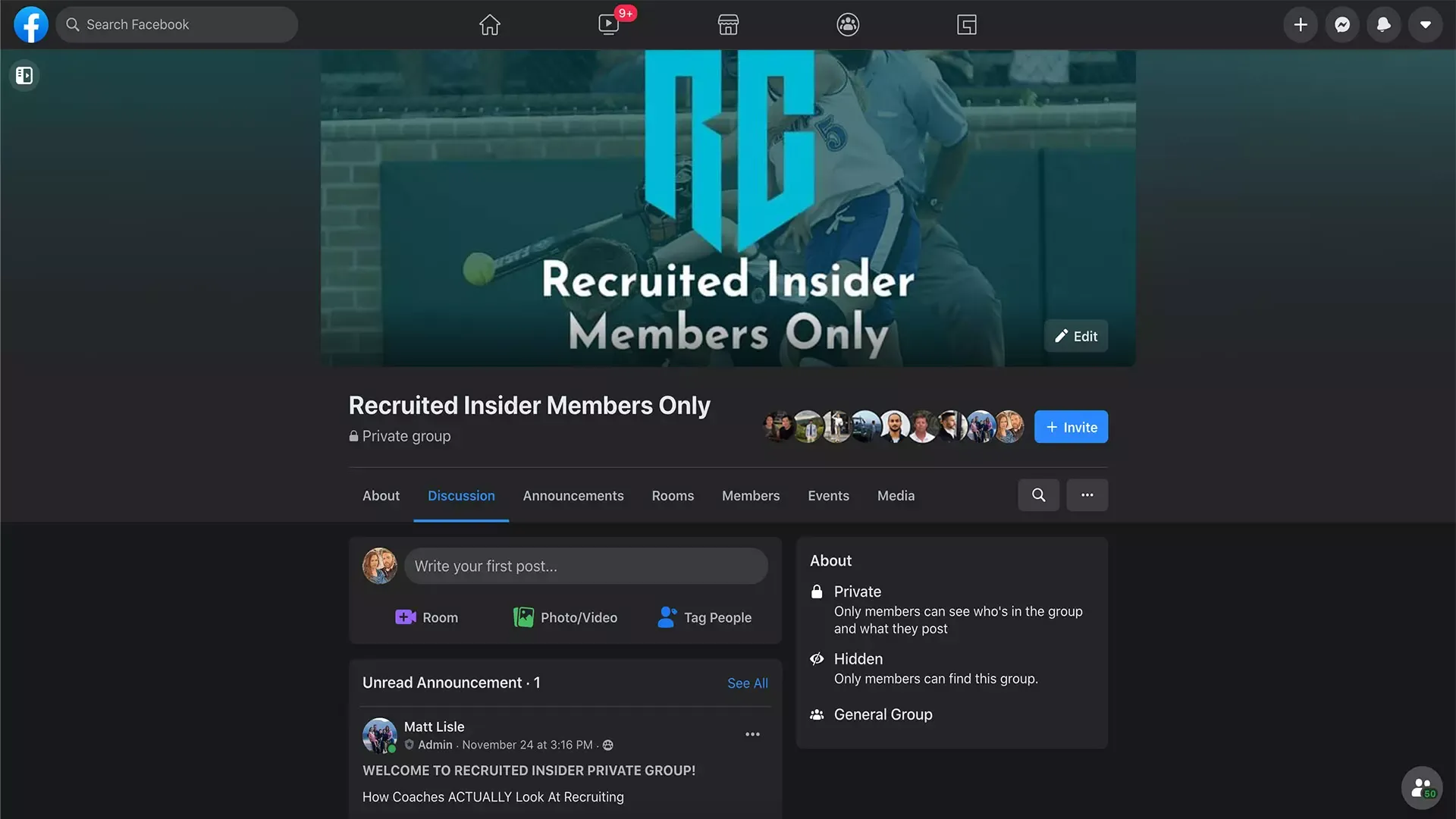 Stop Wasting $3,000 on Recruiting Services, or $10,000+ on Showcases and Tournaments Trying To Get "Exposure"
Most student athletes are wasting $1,000s every year on seeking after "exposure" like it's a unicorn.
They think that by just going to as many showcases and tournaments as possible, they'll automatically get on coach's radars (false).
Or they believe by hiring a recruiting service to mass email coaches on their behalf, they'll get recruited by their dream school without doing any work (also false).
While yes - you absolutely need exposure to get recruited... most are going about it the completely wrong way, and focusing on the wrong things.
The truth is there are much more effective ways now to get recruited than there were 20 years ago. Things like social media, highlights videos, travel ball and personalized email can be 100x more effective at getting recruited, and at a fraction of the cost.
The only reason we created this program was to show people a better way to do things in today's time, without wasting $1,000s on blind hope.
The truth is if your child is not in the top 10% of players at that tournament or showcase, you're just another one of the 150+ kids playing, and you should have been practicing instead.
The truth is recruiting services usually charge a lot to blast email coaches (which many don't like). You can do most of that work yourself, and much more effectively with the right strategies, and using other personalized channels.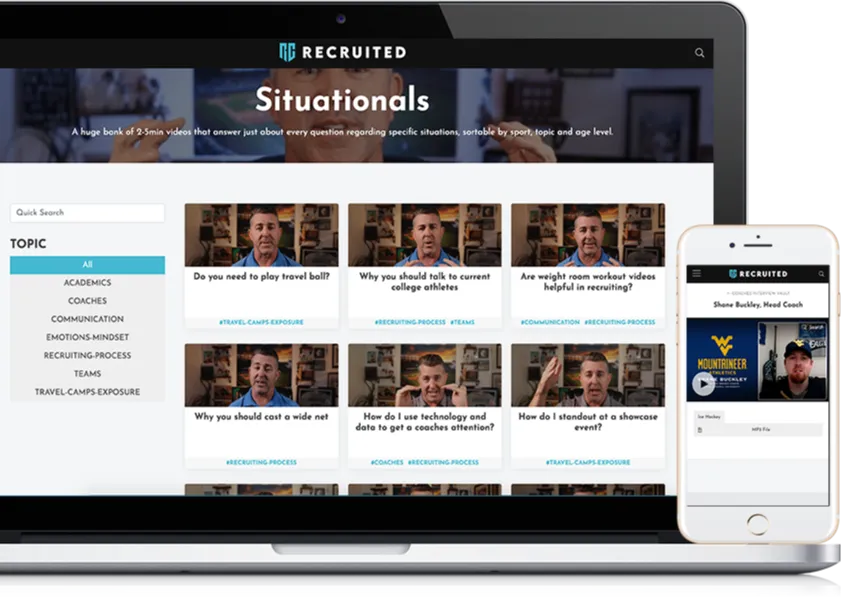 Ready to Become an Insider?
Travel Ball $10,000+
Recruiting Service $3,000
Our Price
$197
Hitting Vault Members $99
Frequently Asked Questions
Is this a one-time or recurring charge?
How do I access the Course Material?
What if I'm not happy with the purchase?
Please note that The Recruiting Vault is an informational product only. As an NCAA College Coach, I am committed to adhering to all NCAA regulations. This online course is designed to provide information and insights into the college athletic recruiting process and is not a recruiting service. No recruiting services are offered, endorsed, or provided through this course.
This course is strictly educational and is not intended to influence any recruiting decisions or processes in violation of NCAA rules.